CREATING THE BLACK UTOPIA OF BUXTON, IOWA
Coming January 29, 2019!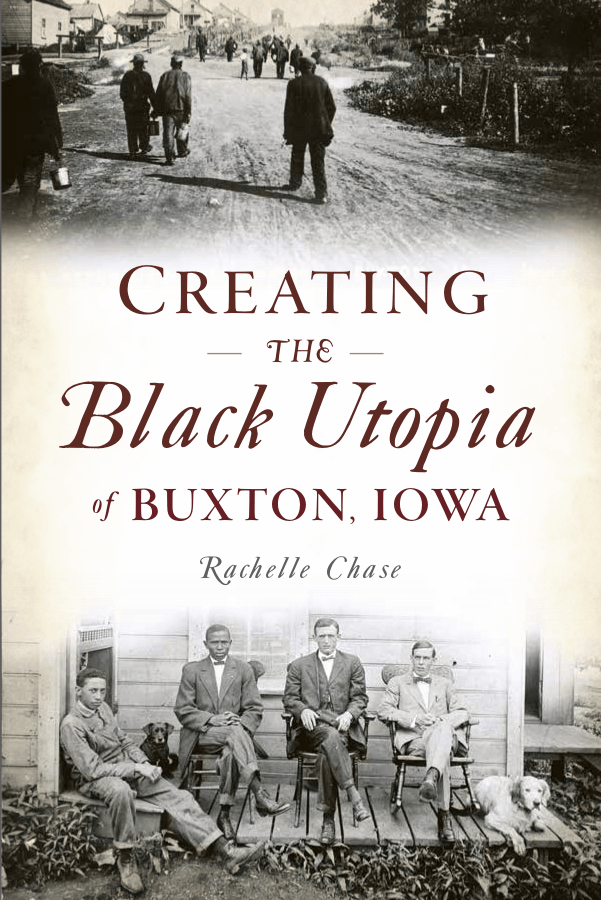 While LOST BUXTON uses rare photographs and quotes from former residents and newspaper articles to tell the story of Buxton, CREATING THE BLACK UTOPIA OF BUXTON, IOWA delves into the details behind the town–the founders, superintendents, and companies involved–as well as the residents and facets of the town that made Buxton so unique and amazing. 
 
Here's the copy from the back cover: 
 
"Some have called Buxton a Black Utopia. In the town of five thousand residents, established in 1900, African Americans and Caucasians lived, worked and attended school together. It was a thriving one-of-a-kind coal mining town created by the Consolidation Coal Company. This inclusive approach provided opportunity for its residents. Dr. E.A. Carter was the first African American to get a medical degree from the University of Iowa in 1907. He returned to Buxton and was hired by the coal company, where he treated both black and white patients. Attorney George Woodson ran for file clerk in the Iowa Senate for the Republican Party in 1898, losing to a white man by one vote. Author Rachelle Chase details the amazing events that created this unique community and what made it disappear."
If you haven't already, please sign up for my newsletter to be notified when it is released!
LOST BUXTON
Through vintage photos and quotes by former residents and newspaper articles, LOST BUXTON tells the story of Buxton, Iowa, an unincorporated coal mining town established by Consolidation Coal Company in 1900.
At a time when Jim Crow laws and segregation kept blacks and whites separated throughout the nation, Buxton was integrated. African American and Caucasian residents lived, worked, and went to school side by side. The company provided miners with equal housing and equal pay, regardless of race, and offered opportunities for African Americans beyond mining. Professional African Americans included a bank cashier, justices of the peace, constables, doctors, attorneys, store clerks, and teachers. Businesses such as meat markets, drugstores, a bakery, a music store, hotels, millinery shops, saloons, and restaurants were owned by African Americans.
For 10 years, African Americans made up more than half the population. Unfortunately, in the early 1920s, the mines closed and today, only a cemetery, a few foundations, and some crumbling ruins remain.
Reviews
"Lost Buxton by Rachelle Chase may be the best combination written and pictorial history ever assembled about this incredibly unique town."
—Dave Paxton, Editor and Publisher, Albia Union-Republican
"Rachelle Chase has done a masterful job with this volume, 'Lost Buxton', to create a much needed photographic history on the community."
—Leo Landis, State Curator, State Historical Society of Iowa
"In many ways, Buxton was the America that many of us wish we had today…This is definitely a read from cover to cover book before you put it down."
—Ken Vandevoort